As a part of studies of the general problem of differentiation during development, sexual dimorphism has also been studied in considerable detail in atleast two organisms i.e.
Drosophila melanogaster
(fruitfly) and
Coenorhabditis elegans
(a free living nematode). In both these species cytogenetic, genetic and molecular approaches, have been used, to understand the mechanism of sex determination and sex differentiation. Many mutants with altered sexual phenotypes have been generated, permitting identification of key regulatory genes. Several of these genes have also been cloned and their gene products examined yielding detailed information about the mechanism involved at the molecular level. Considerable progress has also been made in understanding the mechanism of sex determination in humans, mouse and other mammals. In these cases also, new genes have been identified, isolated and cloned to know in detail the mechanism at the molecular level. These different aspects along with the present state of our knowledge of sex determination in plants and animals will form the outline of this section.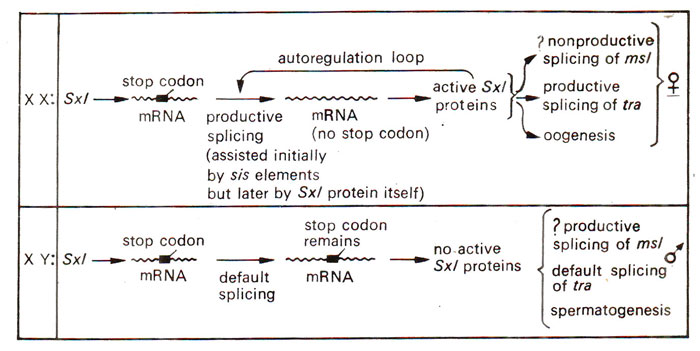 Fig. 17.1. Three stages of the development and differentiation of sex, involving the primary signal and the two sets of genes (sex determining and sex differentiation genes).