In Drosophila, occasionally flies are obtained which have female characters in one part of body and male characters in the remaining parts (Fig. 17.4). Such individuals are known as gynandromorphs and are believed to result due to loss of an X-chromosome in particular cell during development. If this event happens during first mitotic division of zygote, then one of the two cells of two celled proembryo will have 2A + XX with X/A =1.0 and the other cell will have 2A + X with X/A = 0.5 (Fig. 17.5). The fly derived from such a situation will have half of its body as female and the other half as male. Availability of gynandromorphs and their cytological examination suggested that Y-chromosome does not play any role in determination of sex in Drosophila.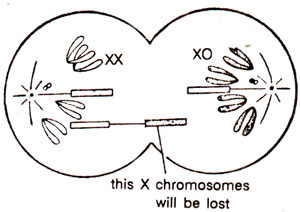 Fig. 17.5. Loss of an X-chromosome during mitosis in a 2A + XX cell, leading to the derivation of two daughter cells, one having 2A + XX and the other having 2A + X.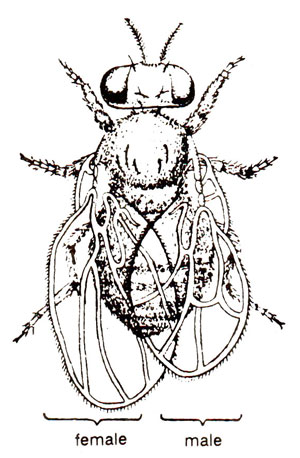 Fig. 17.4. A gynandromorph fruitfly (Drosophila melanogaster)showing female and male parts.