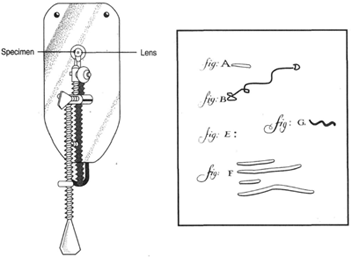 Figure 11-1 At left, one of Leeuwenhoek's microscopes;
at right, drawings of his discoveries
Anton van Leeuwenhoek (1632-1723), a dry-goods merchant who liked to manufacture and use his own microscopes, is credited with first describing bacteria in the year 1683. The bacteria he studied may have come from scrapings of his teeth. Van Leeuwenhoek lived and worked at a time when it was commonly thought that small creatures arose from dust or bred from corruption, and his work helped uncover the truth that all life comes from previously existing life.